Gathering together in St. Louis around faith, justice and fun!
Save the date for these upcoming events
Agape Meal
Saturday, February 22 at 7 pm.
This simple, progressive meal is a place for us to gather together to explore scripture, offer prayers, and share in fellowship.  The main dish and drinks will be provided.  All are asked to bring a side dish or dessert to share.  The meal will be held at 7019 Forsyth Blvd (LCM House).
Brewery Tour
Saturday, March 22 at 5 pm.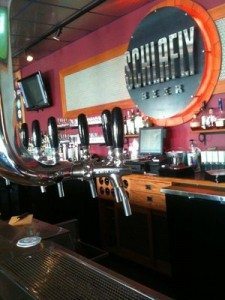 We celebrate St. Patrick with a free tour of Schlafly Bottleworks.  We will be joining their last tour at 5pm, and to secure our tour, will need confirmation by Friday, March 21.  Please sign up here.  Following the tour, those interested are invited to stay for dinner or drinks at the restaurant, with the first round provided by Bethel Lutheran.
Schlafly requires all tour guests to wear closed toed shoes.  Schlafly's Bottleworks is located at 7260 Southwest Ave.  Maplewood, MO, 63143.