Grant Shillington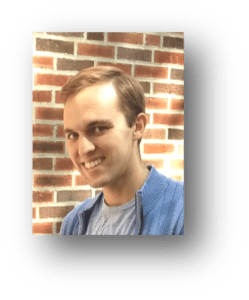 Washington University in St Louis                        
B.A. in Linguistics & French
Future Plans: teaching English in Grenoble, France then a grad program in Linguistics.
Favorite LCM Memory: LCM has always been a community of generous love throughout my time in college. My earliest LCM memory is of a bunch of people who at that time I barely knew sharing a ride out to a needy community to do yardwork in the pouring rain. What struck me was the steadfastness of this LCM community. We are here for each other through the good times and the laughter and even through the mud and the rain. My hope through college and beyond has been to embody that selfless love that I saw on the first day I met these new friends. I am so grateful for this community!
---
Natalie Runkle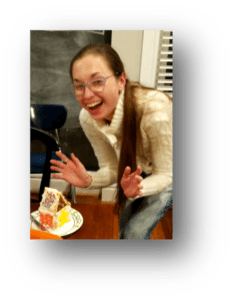 Washington University in St. Louis
B.A.  The Interdisciplinary Project in the Humanities
Future Plans: For the next two years, I will be working as the Internship Program Coordinator for the American Enterprise Institute, a public policy think tank in Washington, DC. After that, who knows?
Favorite LCM Memory: At the fall 2015 retreat, a group of us thought it would be warm enough in October to sleep out under the stars. Some of us made it through the night, but others of us (myself included) ended up getting a few hours' sleep in my warm car!
---
Christine Lucky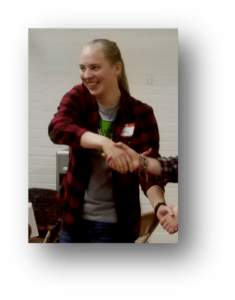 Washington U. in St. Louis
BS in Chemical Engineering; Computer Science
Future Plans: Working for Barr Engineering in Minneapolis with a focus on water treatment systems and permit compliance.
Favorite LCM Memory: Back in my freshman year during reading week and finals, we had a whole cohort of people at the house all hours of the day. Having friends to study with and taking breaks to make ridiculous amounts of breakfast food, watch stupid YouTube videos, and generally get up to shenanigans really made me feel like I was part of a community at LCM.
---
Alena Antonowich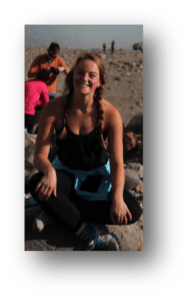 Washington U. in St Louis
B.A. in International and Area Studies; Educational Studies
Future Plans: Fulbright Student Research/Study Grant to about the indigenous languages in Argentina
Favorite LCM Memory:  Our Spring Break 2012 trip to Guatemala and connecting with the families we helped there!
---
Tyler Roche (blue shirt)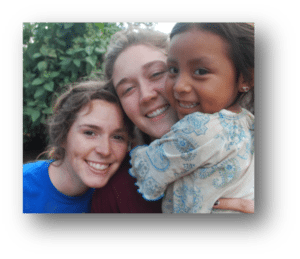 Saint Louis University
B.S. in  Nursing
Future Plans: Going to chaperone a mission trip to North Carolina in June, start studying for nursing boards to take in July and then begin applying for jobs as a nurse in Chicago!

Favorite LCM memory: The trip to Guatemala was by far my favorite LCM. To be immersed into the culture and of aid to one of the kindest families was an experience I will never forget. 
Johanna Reedy (maroon shirt)
Saint Louis University
B.S. in Public Health; Education
Future Plans: Year of service through Jesuit Volunteer Corps Northwest in Spokane, WA
Favorite LCM Memory: LCM has been a part of my life for 4 years and has been a vital part of my development throughout my college years.  From our 2014 trip to Guatemala to the summer camp we partnered with last summer, LCM has played a large part in helping me funnel my interests.  I have met so many people who have changed my outlook on the world and for that I am eternally grateful. LCM will be forever in my heart and the relationship with Pastorr Rebecca has been invaluable.  Much love.