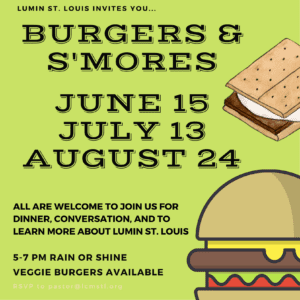 It's back for a second summer – Burgers and S'mores. 
Tour the campus house. 
Join the community for dinner, dessert, and conversation.
This is a free event for students, neighbors, and all who want to know more about LuMin St. Louis.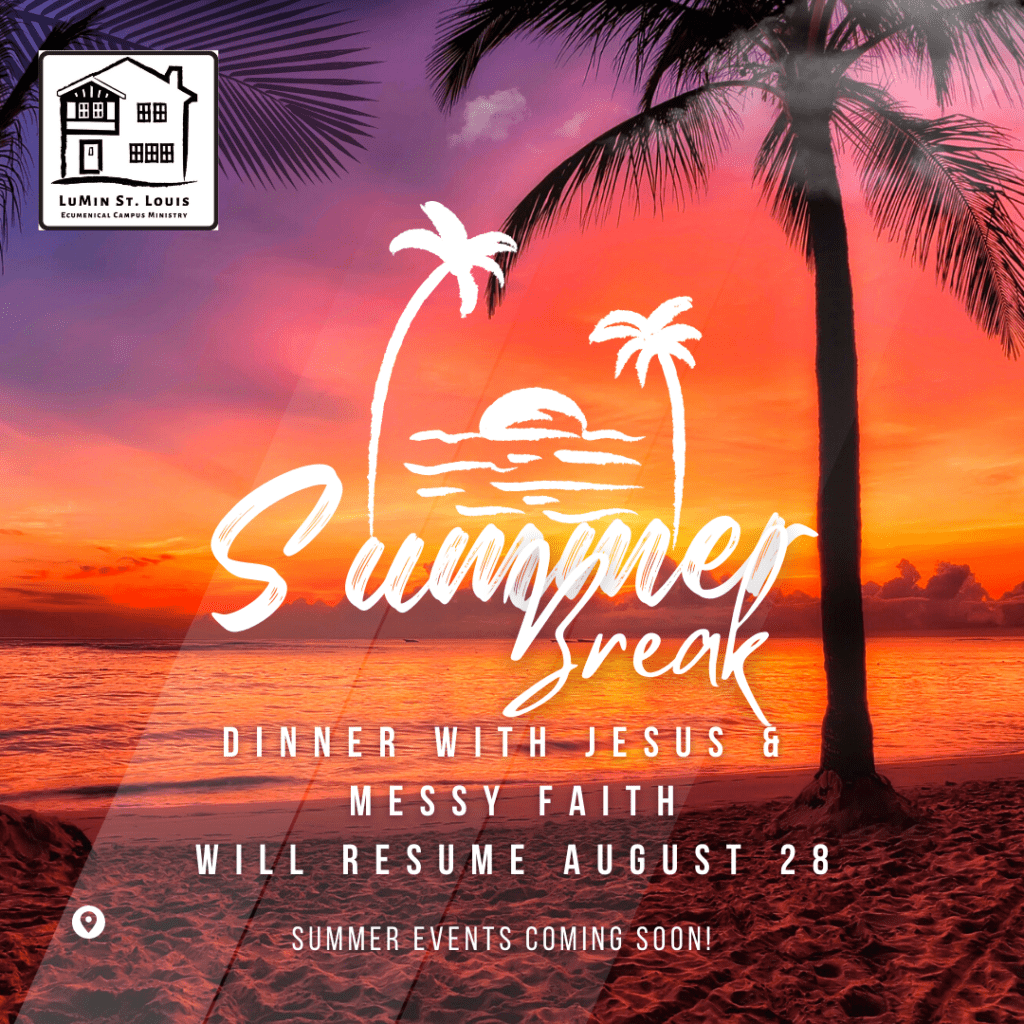 The program year has ended.  It was everything. LuMin St. Louis staff are taking a short break and will return with summer events for those who are in St. Louis.  Thank you for reading, praying, growing, and being a part of our community.