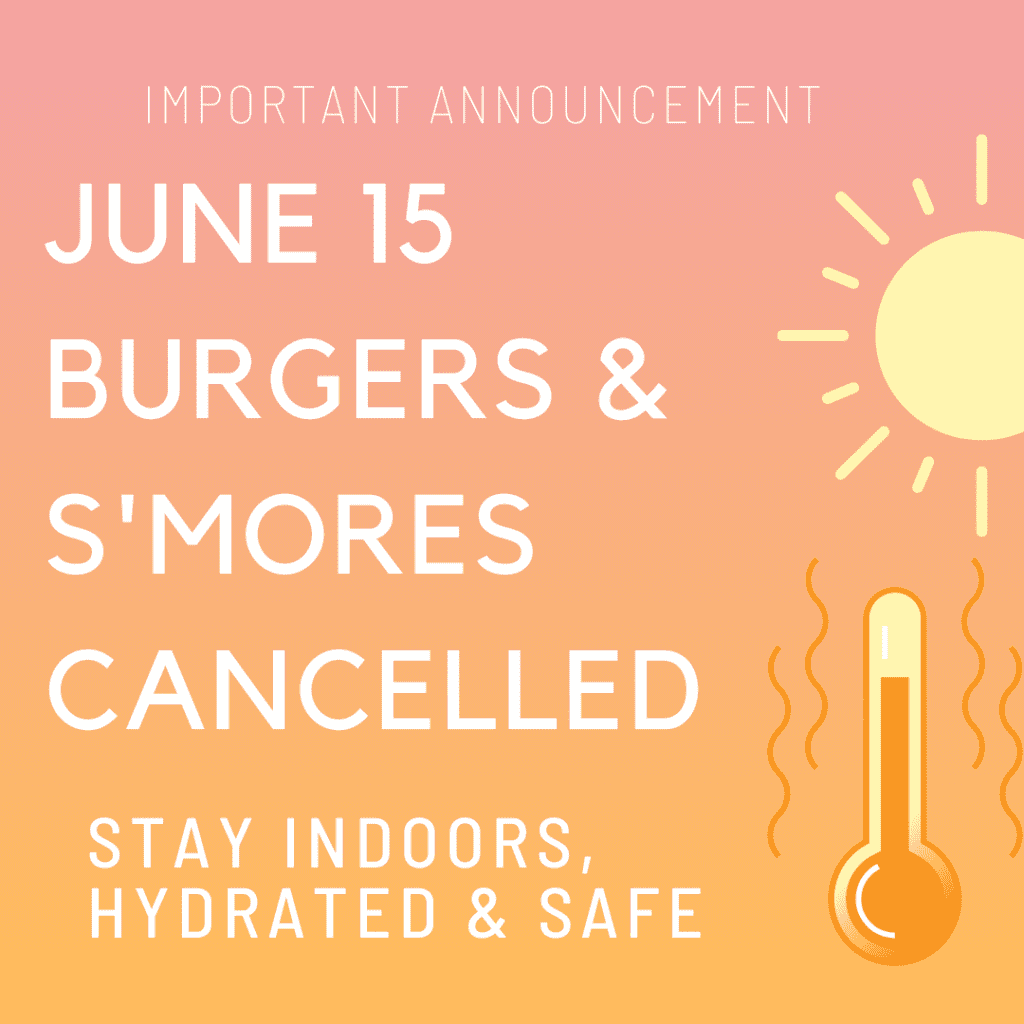 Beloved…its hot.  And as much as If like to see you all, it's better that we take care of ourselves in the heatwave. 
So save the date for July because it will be a PARTY!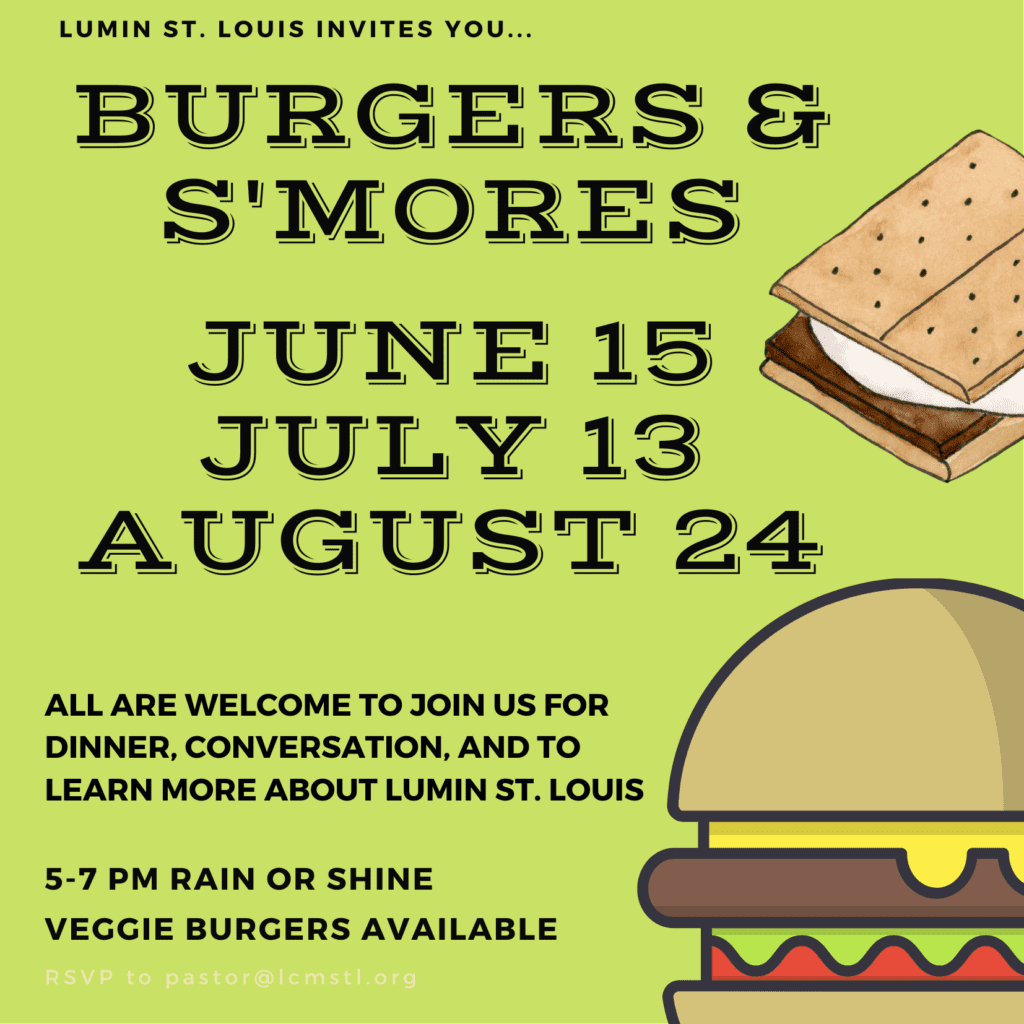 It's back for a second summer – Burgers and S'mores. 
Tour the campus house. 
Join the community for dinner, dessert, and conversation.
This is a free event for students, neighbors, and all who want to know more about LuMin St. Louis.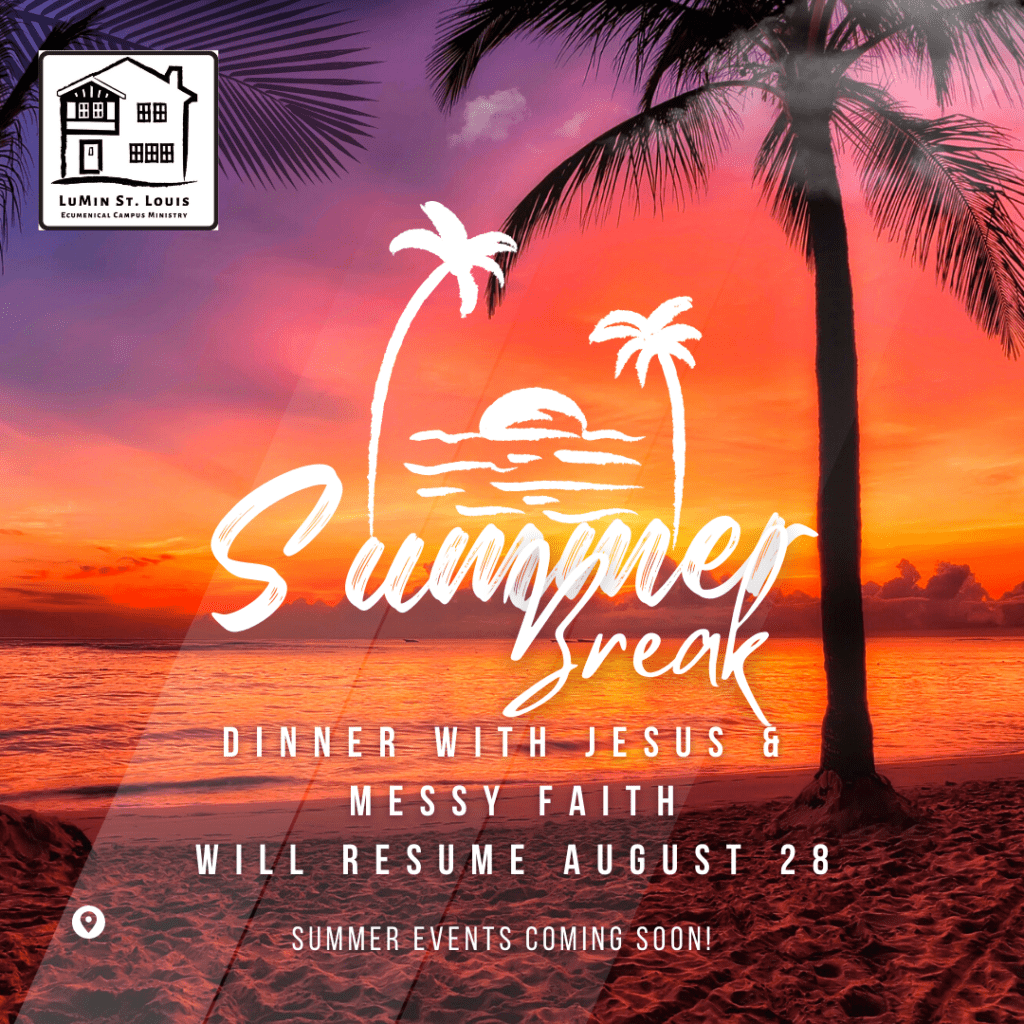 The program year has ended.  It was everything. LuMin St. Louis staff are taking a short break and will return with summer events for those who are in St. Louis.  Thank you for reading, praying, growing, and being a part of our community.