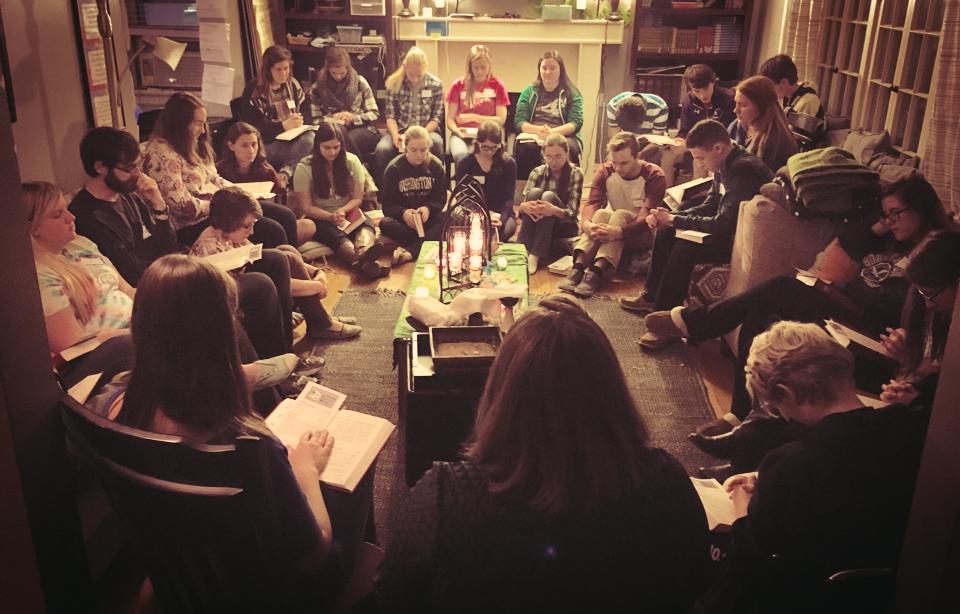 Dinner: 5:30 p.m. – 6:45 p.m.(free) 
Join us for  free home-cooked meal  every Sunday at the LuMin House.  Our "open table" is filled with laughter, great conversation, friends and visitors from campuses all over St Louis.
Worship every Sunday: 7 p.m. Candlelight is a casual, inclusive gathering centered around music, readings, Meal, and prayer.  People of ALL faith backgrounds are welcome!  It's "traditional" enough it feels familiar to cradle Lutherans but "open & creative" enough new friends enjoy our services, too.  Even if you're just around for the semester—you are very welcome in our community.
Update January 12, 2022:
Due to increased COVID rates, dinner will be take-out through February. Come early to hang out with one another and prep your take home meal Email Pastor Tina @ pastor.luminstl@gmail.com if you have questions.