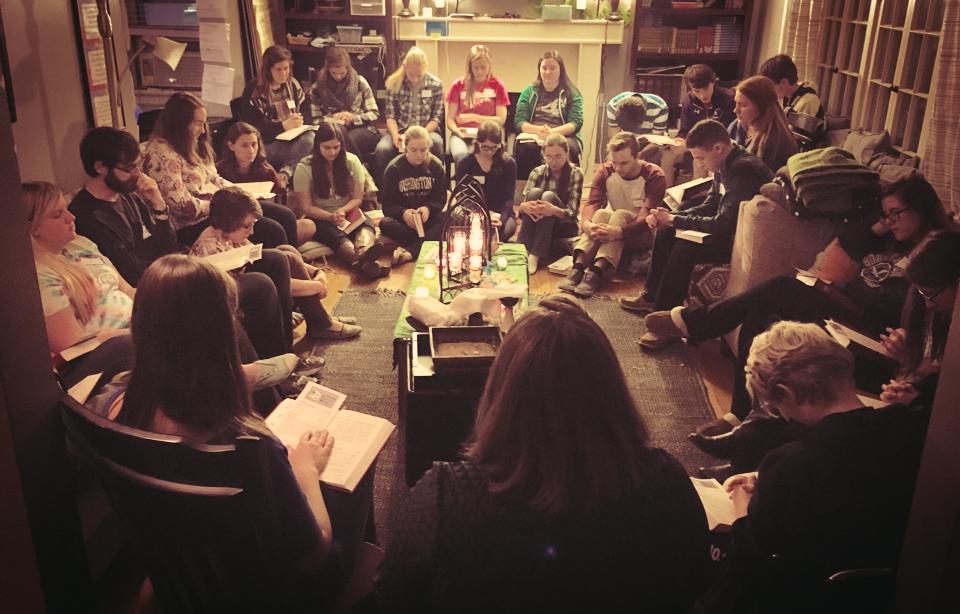 Dinner: 6:00 p.m. to 7:30 p.m.(free) 
Join us for  free home-cooked meal  every Sunday at the LuMin House.  Our "open table" is filled with laughter, great conversation, friends and visitors from campuses all over St Louis.  Our partner churches provide dinner and dessert most Sundays. For Fall 2022 – we will join with Rockwell House (Episcopal Campus Ministry) for dinner on the 2nd Sunday of each month.
Worship every Sunday: 7:30 pm.
Candlelight is a casual, inclusive gathering centered around music, readings, Meal, and prayer.  People of ALL faith backgrounds are welcome!  It's "traditional" enough it feels familiar to cradle Lutherans but "open & creative" enough new friends enjoy our services, too.  Even if you're just around for the semester—you are very welcome in our community.