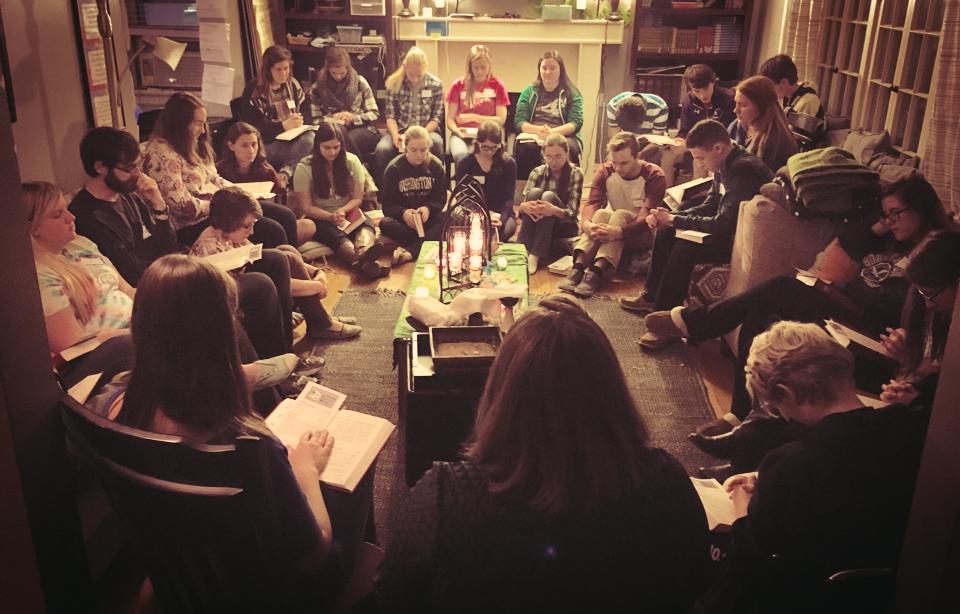 Dinner: 6 p.m. (free) 
Join us for  free home-cooked meal  every Sunday at the LuMin House.  Our "open table" is filled with laughter, great conversation, friends and visitors from campuses all over St Louis.
*Spring 2021: As the weather permits, we'll eat picnic style (socially distanced in the front yard.)  Dinners are also available to grab and go.
We worship every Sunday at 7 p.m. at the LuMin House . Candlelight is a casual, inclusive gathering centered around music, readings, Meal, and prayer.  People of ALL faith backgrounds are welcome!  It's "traditional" enough it feels familiar to cradle Lutherans but "open & creative" enough new friends enjoy our services, too.  Even if you're just around for the semester—you are very welcome in our community 🙂
WHAT'S THE SCHEDULE?
Sunday Nights begin August 23.  The Campus House will be open at 3pm for students to gather, study, or sabbath.  We'll eat & worship outdoors as weather permits.