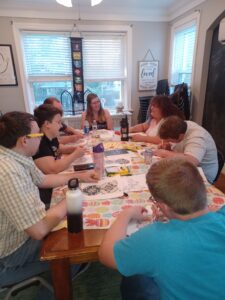 LuMin Saint Louis is an ecumenical ministry for young adults from Washington University, Saint Louis University and other universities along with young professionals in the St Louis area.  There are opportunities for worship, counseling, fellowship, & fun.  We meet twice a week for food, fellowship and worship. Pastor Tina also holds office hours on the Washington University and Saint Louis University campuses.
There is also a young professionals group (graduate students and folks just starting our 'adult life'). Currently, the group meets on Monday nights at 6:30 pm at the campus house for a book or bible study and fellowship.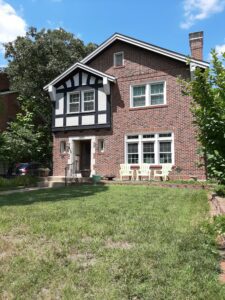 The Campus House, 7019 Forsyth Blvd, is open as a safe haven for students and young professionals during the week.  It's a great study spot, a place for laundry, kitchen for baking/cooking, even a comfy space for a nap. 
Contact Pastor Tina at pastor.luminstl@gmail.com for more information.
Fill out this google form to get connected with LuMin St. Louis